Offering a Complete Program…
The Pennhills Club offers a complete golf program for men, women, juniors and senior players. Jake Northrup, PGA Head Pro, has many years of experience in giving lessons. He is a great teacher for golfers of all ages and abilities. Call the Pro Shop today to set up your lesson.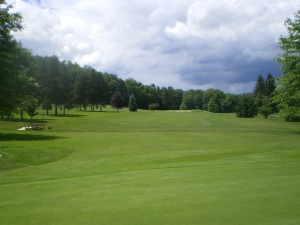 The club plays host to a wide variety and range of outings and tournaments to players of all skill levels. We have a wide variety of Golf Events this season, for more information about sponsoring an event or playing in an event, call the Pro Shop today!
The Pennhills Club is a member of the USGA and utilizes the GHIN system and its member services.
Our popular Men's and Women's 9 Hole Evening Leagues play weekly matches throughout the summer until Labor Day when league champions are crowned. The Men's Golf Association is comprised of more than 140 club members playing weekly with sponsors that host 17 events consisting of golf, dinner and awards. Men's Golf Association (MGA) plays each Thursday at 1 pm. The MGA is open to members and guests, for more information call Jake in the Pro Shop.