On December 6, 1937, the North Penn Club (founded on June 23, 1924) and the Country Club of Bradford 
(founded on April 16, 1900) merged to form the Pennhills Club.
The North Penn Club commissioned Walter J. Travis to design an eighteen hole course on more than 20 acres 
of land just outside of Bradford, PA in 1922.  The first nine holes were built around this time.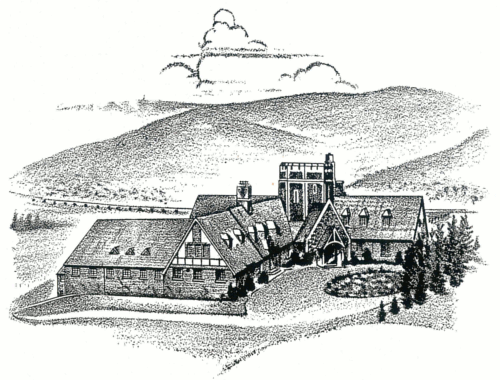 The clubhouse was 
designed by Clifford C. Wendehack.  He was a notable American architect most active during the 1920's.  He 
drew plans for the Pennhills' clubhouse in October of 1937.
After the clubhouse was completed two holes were 
added to allow play to begin and end at the clubhouse.
Wendehack is also credited with the design of the 
clubhouses at 
Winged Foot, Bethpage, Norwood, Ridgewood and the 
Park Country Club in neighboring Buffalo, NY.
The remaining seven holes were constructed in 1958 under the supervision of Dick Wilson using the basic 
layout originally done by Travis.
A mixture of small very undulating severely sloped greens characterize the course. The course plays to a par 70 at just over 6400 yards. Although the course has no lakes or ponds, 14 holes have water in play on them due to several creeks that meander through the course.  

The club hosted the Zippo Open in the 1960's and 70's attracting top professionals like Bob Eastman,
 Marty Fleckman, Gibby Gilbert, Rocky Thompson and 
J.C. Goosie. Sam Snead and Gene Sarazan also played exhibition matches in the 40's and 50's.